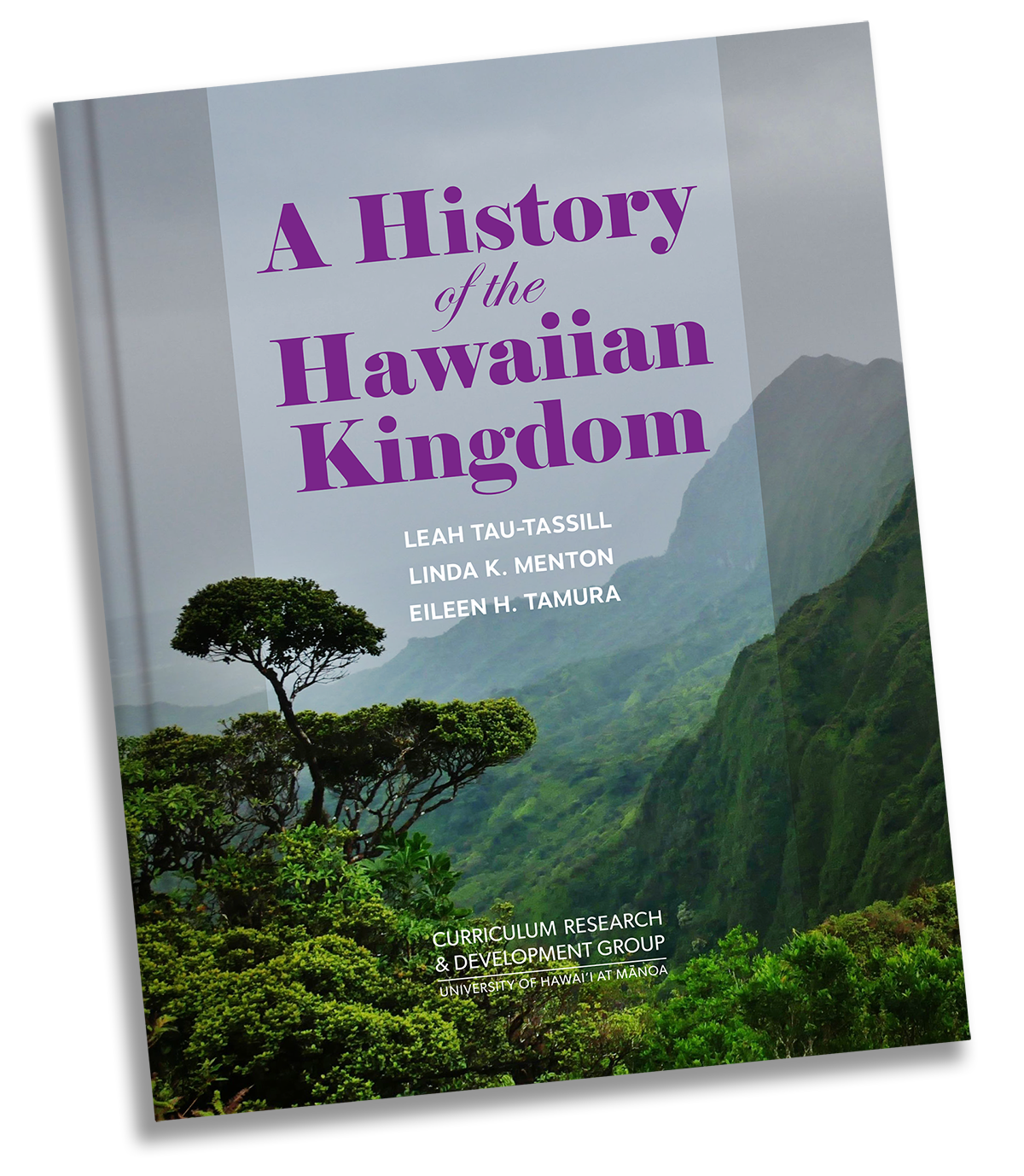 A History of the


Hawaiian Kingdom
A History of the Hawaiian Kingdom is a visually stunning, content-rich textbook covering the kingdom era in Hawai'i's unique history. Written as a companion text for A History of Hawai'i, 3rd ed., A History of the Hawaiian Kingdom focuses on the unification of the islands under Kamehameha I, the development of the Hawaiian Kingdom, and the events that played out during the reign of its eight monarchs, from King Kamehameha I through the last monarch, Queen Lili'uokalani. Educators and students alike will enjoy learning about this poignant time in Hawai'i's past through curated photos, artifacts, and stories that bring the historical events and people of the time vividly to life.
Meets new state standard (HCSSS)

Three units spanning 1778 to1900

Each chapter focuses on politics, economics, social and land history

Middle school lexile level

Accompanying teacher text

Digital version available in June 2022
Interested in finding out more about this book?
Request information about this book and receive updates and activities of interest to you.
Download sample
Click here to download a sample of the History of the Hawaiian Kingdom.
Call or visit us.
We are located in Castle Memorial Annex on the College of Education campus.
CRDG Marketing and Publication Services (MaPS)
1776 University Avenue, CMA 101
Honolulu, HI 96822
Phone: 800-799-8111 or 808-956-4969
Fax: 808-956-6730
Email: crdg@hawaii.edu
Hours of operation:
Monday-Friday 10:00 am - 2:00 pm, excluding holidays.