The Program Research and Evaluation (PRE) section followed up their award-winning performance at the 2007 American Educational Research Association's annual meeting with two awards at the 2008 meeting in New York. Morris Lai and Hugh Dunn, who won in the best alternative reporting category last year, were joined by Sue York this year in winning first place in the Applied Research, Assessment, and Evaluation in Schools category. Their report, titled Data-Substantiated Evaluation Assertions About Pihana Nā Mamo, summarizes the effects of their U.S. Department of Education-funded program that seeks to improve the education of Native Hawaiian children. The report not only provided a succinct, data-rich description of the project's positive outcomes across years, it also captured the basic essence of the project's mission.
---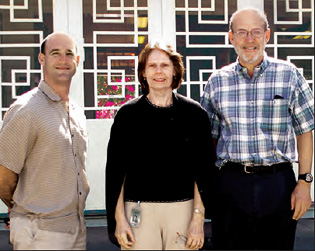 In the Program Evaluation Studies category, PRE's Paul Brandon and Brian Lawton, along with Val Krohn-Ching of CRDG's Art section, received first place for their report, titled Evaluation of the Final Year of the ARTS FIRST Windward Research Project. The report described the findings of their project, funded by the U.S. Department of Education's Arts in Education Model Development and Dissemination program, that trained elementary school teachers to use the arts to teach reading and mathematics.
---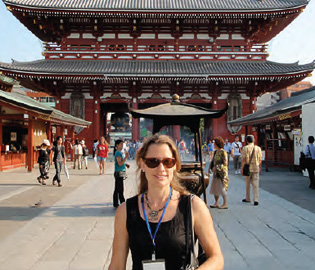 Suzanne Acord, head of the CRDG Social Studies section, was selected as one of twenty teachers from the U.S. and Canada to participate in a study tour of Japan in the summer of 2008. The fellowship was intended to provide teachers with the opportunity to learn firsthand about Japanese society in order to enhance their classroom teaching. While Suzanne does teach about Japan in her world history courses, she is also part of a team that is writing the third in a series of award-winning textbooks about East Asia. In Suzanne's case, many more students than those in her classroom will benefit from her experience.