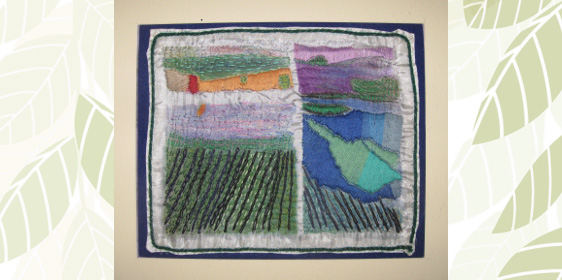 University Laboratory School (ULS) students received numerous awards at the 2013 Hawaiʻi Regional Scholastic Art Awards, part of the National Scholastic Art Exhibition. On January 19, 2013, 88 ULS students from grades seven through twelve participated in the statewide competition held at Kapolei High School. Twenty-seven of their pieces were selected.
The event, sponsored by the Hawaiʻi Department of Education in partnership with the Hawaiʻi State Foundation on Culture and the Arts and the Hawaiʻi Association of Independent Schools, provides middle and high school students an opportunity to showcase their excellent visual arts talents.
One of only two charter schools represented in the exhibit, the ULS comprises the majority of the work by charter school students. Douglas Doi, a ULS visual arts teacher, said, "The selection of work in the exhibition continues to be very competitive with private schools becoming a dominant factor. We have been very fortunate again this year. Our numbers for the show are excellent, and the overall quality of the work entered is outstanding."
ULS students of all grade levels and across disciplines, including ceramics, sculpture, painting, drawing, and fiber arts, were awarded. Cole Oxe, an eighth grader from Marci Franklin's visual arts class, won the American Visions Award, which is the top exhibit award. His work, Field of Dreams, is automatically entered for consideration in the national awards.
Fourteen students received Gold Key awards and were selected to represent Hawaiʻi in the national competition, while eleven students won Silver Key Awards and were selected for the local exhibit. The art exhibition will be on display at the Hawaiʻi State Art Museum until March 29, 2013.
Media Contact