University of Hawaiʻi at Mānoa

Contact:

Posted: May. 22, 2012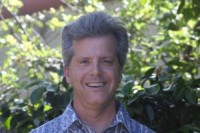 UH Mānoa Chancellor Virginia S. Hinshaw has announced the appointments of Peter Arnade as Dean of the College of Arts & Humanities effective June 28, 2012, and Donald Young as Dean of the College of Education effective August 1, 2012.
Arnade is currently Professor and Chair of the History Department at California State University, San Marcos. One of the first faculty members hired at CSU San Marcos, he has taken a leadership role in building an innovative multicultural university over the past two decades. Faculty and program development, diversity in higher education, undergraduate and graduate research, and student-centered teaching are among his priorities. 
Arnade's administrative experience includes serving as Director of CSU San Marcos' new General Education program (1998-2002) and as Chair of the faculty of Arts & Sciences (2004-06). He has extensive committee experience, including work in enrollment management, curriculum development, budget and operations, and hiring priorities.
He obtained his PhD from State University of New York at Binghamton, Master's degree from New York University and Bachelor's degree from New College in Sarasota, Florida.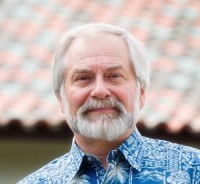 Young is currently Acting Dean and Interim Associate Dean (Research and Administration) at the UH Mānoa College of Education. He has been with the College since 1971, where he previously worked as an Educational Associate, Assistant Professor, Associate Professor and full Professor. His administrative experience includes serving as Director of UH Mānoa's Curriculum Research and Development Group. 
Young previously taught science classes for grades 7-9 at Kailua Intermediate in Windward O'ahu. His extensive community service includes serving on the Board of Directors of Hawai'i's Better Business Bureau and numerous local charter school boards and educational organizations.
He graduated with a PhD in Educational Administration from UH Mānoa and a Bachelor of Science degree in Biology and a Master's degree in Science Education from State University of New York at Albany.
Said Vice Chancellor for Academic Affairs Reed Dasenbrock, "With the appointment of Dean Arnade, we now have permanent leadership in all of the constituent colleges in Arts & Sciences for the first time in a long time, which will help us continue our rapid progress in improving the quality of undergraduate education at UH Mānoa. In addition, the appointment of Dean Young will give us continuity in leadership in the College of Education, which is a key partner with the Department of Education in improving educational outcomes for the entire state. I look forward to working with these fine leaders in the years to come."
Said Chancellor Hinshaw, "We are fortunate to appoint very high caliber educators for these two colleges. Drs. Arnade and Young both possess exemplary backgrounds and experiences in academic leadership and in promoting and sustaining innovative programs within higher education. They have impressive expertise, academic and administrative experience and strong recognition and respect in the national and regional arenas, as well as within the local community for Dr. Young. We enthusiastically welcome their leadership for our colleges and our university." 
Chancellor Hinshaw thanked Thomas Bingham for his impressive contributions as Interim Dean of the College of Arts & Humanities since 2006. "As one example, the Mānoa Arts and Minds program developed under his leadership and has truly made a positive difference for our community and our University," said Chancellor Hinshaw. "I also thank Christine Sorensen for her many important contributions in moving our College of Education forward in both accomplishments and recognition during her service as Dean since 2007 – preparing great teachers is key to the future of our keiki."