Communication links a community. The CRDG English Section continues to build on its work of creating a community of writers, readers, and speakers in the Laboratory School, in the state, and in the world at large through the use of the Performance English program. Developed over many years in the Laboratory School, the Performance English program, with its Golden Triangle, fosters community with reading aloud and shared writing. Whole classes experience books together word by word; students share their journals and listen to peers' formal essays. There are no boundaries or levels within the Performance English community. Laboratory School students share a literary fellowship with alumni wherever they may be.
The best evidence of the effectiveness of the program were the achievements of Laboratory School students who continue to excel in community workshops and statewide writing contests. In 2006 students won awards in new areas while continuing to excel in familiar forums. It was a first for the school to have a ULS student represent Hawai'i in Youth Speaks! a national poetry competition in New York City. Also, here in Hawai'i, two ULS students were winners in the 2006 Starbucks Star Poets contest.
The ongoing research into the use of the Golden Triangle at the Laboratory School yielded a report titled "Enhancing Fluency: A Middle-School Teacher's Attempt to Improve the Abilities of Struggling Readers," which was presented at the charter school conference in Honolulu as well as the Pacific Circle Consortium Conference in Mexico City.
Development of the program continues with a project to extend the dictation sentence element to the upper grades with The Dictation Sentence Handbook II. A strengthening of links between the program and skills tested in college entrance exams is also under study. Developed and tested in the Laboratory School, the dictation sentence approach has proven to be successful in developing a strong foundation in the fundamentals of English grammar.
---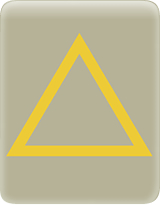 Daily Journal Freewriting
(fluency, imagination, voice)
Daily Dictation Sentences
(grammar, voice, mechanics)
Frequent Reading Along
(imagination, voice, vocabulary)
–
Golden Triangle Community Partners
Kalihi Elementary School
Nānāikapono Elementary School
Wai'anae Elementary School
Ho'omana Hou School
Kua 'o Ka La PCS