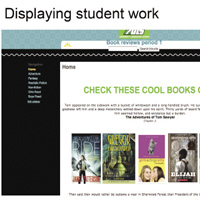 In their presentation at the 2010 Hawai'i Charter School Administrators' Conference in Kona, ULS teachers Marybeth Baldwin and Brendan Brennan offered this compelling thought on technology in education: "Up to this point we have been very successful at inadequately preparing our kids for the world we used to live in."
They have been addressing this situation by focusing on technology use to develop a set of twenty-first century skills that include thinking critically, making judgments, and solving complex, multidisciplinary, open-ended problems. Brennan, in mathematics, and Baldwin, in English, have taken the lead in looking at ways that new technologies can be used to empower students to build proficiency in twenty-first century skills.
Brennan points to the FANC project as an appropriate pairing of student-centered curriculum and cutting edge technology. This format creates a classroom where the focus changes from what the teacher is doing to what the student is doing. The interactivity of the TI Navigator platform allows for quick, spontaneous discussions between students, between teacher and student, or among the class. The screen capture allows the teacher to follow each student's progress in real time and students to share their work with the class. "The technology used during the research empowered our students. We began to see additional opportunities to introduce even more technology. So did they. Pandora's Box was opened."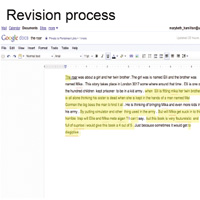 In English, Baldwin integrates technology into the pedagogy and processes found in the CRDG-developed Performance English program. The program focuses on sustained writing, a process she has moved to the Google Docs platform to allow review and input by both teacher and peers during the writing process. The "online classroom" format also allows for revision, book reviews, and group book discussion to happen online with work displayed on the class website. In this format, everything is available to the students and teacher to view and work on anytime and from anywhere, a better fit with the way students interact with technology in the rest of their lives than the traditional classroom and workflow model.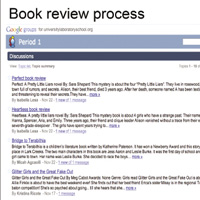 Not only have Brennan and Baldwin used technologies to change the way students learn in their classrooms, they are trying to incorporate them throughout the school environment to change the way students and their families interact with the school. Their goal is to reach a point where nothing is on paper anymore, bringing the technology and sustainability initiatives together to better prepare students students for the world we live in now.